Get a Free Personalized Quote
What is no medical life
insurance for seniors?
Many seniors may find their life insurance options are limited under traditional coverage options. With extensive medical exams and doctor visits, the elderly are more at risk than their younger peers to be denied life insurance or rated highly on their premiums.

That's why we provide real, inclusive insurance solutions for seniors regardless of their state of health or insurance history. We offer affordable no medical life insurance plans that can help seniors with:
Planning for final expenses and funeral costs so their family won't have to.
Protect their assets against taxation so they can be passed down to their children.
Avoiding the burden of personal debt that can be forced on loved ones.
Ensuring their spouse has enough to support their health and lifestyle.
Create a legacy that will stand the test of time.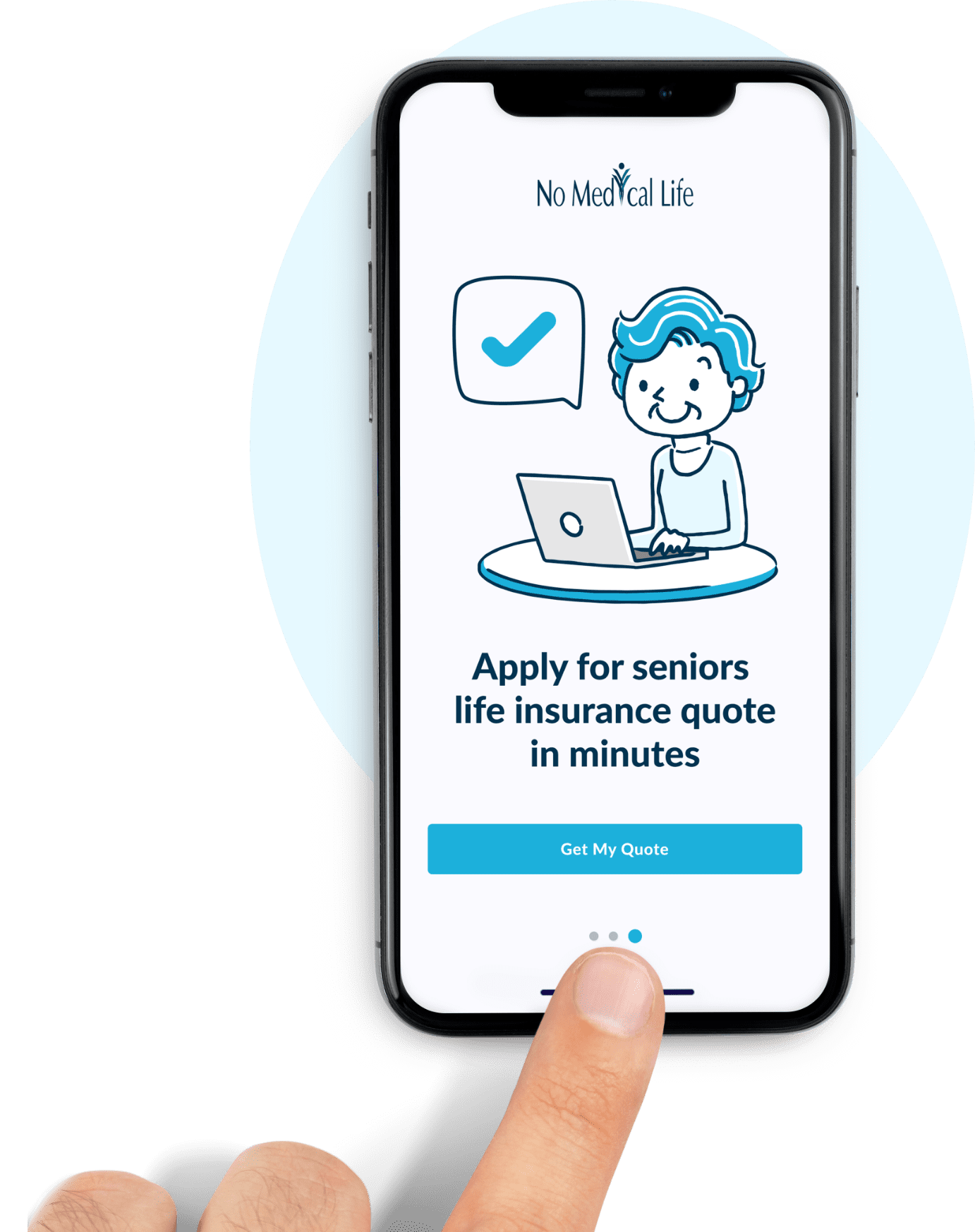 Key benefits of our plans
No denials for health issues
Our plans are designed for the those that want fast, affordable coverage and those who might have trouble getting coverage due to current or past health issues.
Plans available for smokers
None of the extensive, lengthy and complicated health questionnaires need to be complicated as for traditional life insurance.
No hassle of a medical exam
This means no time wasted on nurse's visits, waiting for results and approvals. No bloodwork is required, no needles, no discomfort.
Obtain your policy in days, not weeks
No medical and no paperwork means that your application can be processed immediately, and approval is often instant.
Getting coverage is as easy as
1-2-3-4
1
Complete a quick, 30 seconds quote request on our site
2
Our friendly advisor will reach out with a personalized quote. Some health questions may be asked to ensure we are getting you the best rate possible.
3
If you happy with the quote and the terms of the plan, your application is finalized right over the phone.
4
Get your policy in 24 hours. You are covered and stress-free!