Get a Free Personalized Quote
What is no medical term
life insurance?
Term Life Insurance is a form of life insurance that provides coverage for a set period of time, often in 10 or 20 years. Once the term ends, you may elect to renew your coverage at new rates. Some term life policies also allow you to convert your coverage into Permanent Life Insurance.

With No Medical Term Life Insurance, you have the convenience of planning for short-term financial needs such as a new home, a new family, or helping to secure an outstanding debt or loan; and you have the freedom to do so without a medical exam.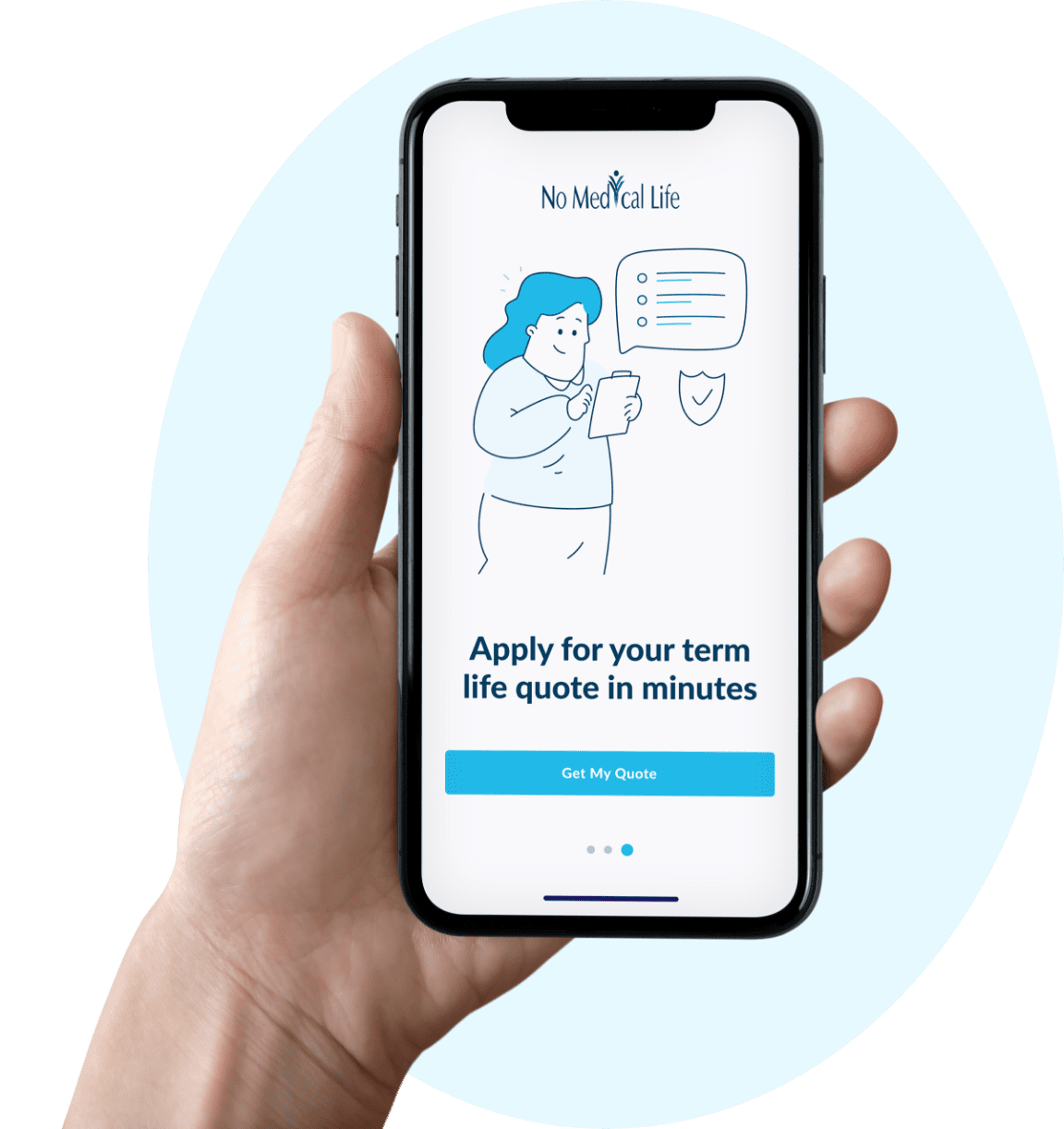 Key benefits of our plans
No denials for health issues
Our plans are designed for the those that want fast, affordable coverage and those who might have trouble getting coverage due to current or past health issues.
Plans available for smokers
None of the extensive, lengthy and complicated health questionnaires need to be complicated as for traditional life insurance.
No hassle of a medical exam
This means no time wasted on nurse's visits, waiting for results and approvals. No bloodwork is required, no needles, no discomfort.
Obtain your policy in days, not weeks
No medical and no paperwork means that your application can be processed immediately, and approval is often instant.
Getting coverage is as easy as
1-2-3-4
1
Complete a quick, 30 seconds quote request on our site
2
Our friendly advisor will reach out with a personalized quote. Some health questions may be asked to ensure we are getting you the best rate possible.
3
If you happy with the quote and the terms of the plan, your application is finalized right over the phone.
4
Get your policy in 24 hours. You are covered and stress-free!